[Landlord Edu] Managing Your Own Room Rental? 5 Tips To Avoid Losing Thousands Of Ringgit
Updated: Jul 31, 2021
As landlords, you would know renting out your properties is not an easy game.
The struggle of setting up your properties, attracting prospective tenants, and executing property maintenance will never end.
So, what can you do? Give up your rental business?
Nope, that's a horrible idea and definitely not an option.
Instead of calling it quits, you can take a step back and take a quick overview of your business.
These are some of the questions you need to ask yourself as a landlord. Whether it's house renting or room renting, you need to know how to manage your operation properly so you won't run out of business.
In this blog, we will look at the 5 most important tips landlords must never overlook in their rental businesses (- what if they do? Well, be ready then to lose a couple of thousands of ringgit, yikes!)

1. Back to Square 1 - Setting up your Rental Property 
2. Marketing 101: Enhance your Marketing Tactics 
3. Learn the Laws 
4. Your Tenants - Do A Background Check 
5. Be Systematically Organized 


1. Set Up Your Rental Property
Gaining or losing money starts from square one - the very moment you set up your rental property.
Before you put on your landlord hat, make sure you've thought things through when choosing your rental property.
You must have solid reasons behind why you buy and rent out a certain type of property, why you choose that particular location and neighbourhood.
And how do you decide all that?
Well, making such decision is absolutely not a one-day process. Before actually purchasing your rental property, you must already have your business outline, plan, or profile.
Here are some things you need to have in your house/room rental business profile:
1. Your brand name
2. Your mission, vision, and objective
3. Your target audience
4. Your target income
5. Short-term & long-term goals
Once you have all these aspects decided, you'd know what kind of property to buy for your rental business.
Yes, setting up your rental property cannot be done within a day, just like building Rome.
You really have to pull up a chair, sit down, and think things through - what do you want to achieve and who is your target audience.
For example, if you're targeting families, renting out a terrace, bungalow, or semi-D would be perfect.
If you're targeting students, renting out a flat or a low-cost apartment is enough.
Apart from choosing the best properties for your clients, you should keep tabs on the properties with the highest rental yield in Malaysia.
As a landlord who wants consistent profit from your rental business, it is crucial to know this. Once you understand the concept of rental yields and capital appreciation in property, you'd know which kind of property is best to rent out.
On top of that, you must carefully figure out the most fundamental part - which location should your rental properties be in?
Yup, deciding your rental location is absolutely as complicated as rocket science.
"

...high-rise residential properties in

good, established locations

have always commanded a

higher rental yield

than landed residential properties..."

- Datuk Siders Sittampalam
Still, the main point is to get a good location. Why? Because a good location can guarantee you good returns, despite whatever property you're renting out.
Let's think about it for a minute.
City X is an urban megalopolis that offers countless job opportunities and career advancements. City W, on the other hand, remained as a small, peaceful town. Obviously, people will go to City X to earn money and some, make career changes.
Thanks to this pattern, the location of City X is an established one and it gets a higher demand; people are jostling to find a rental room/house in City X.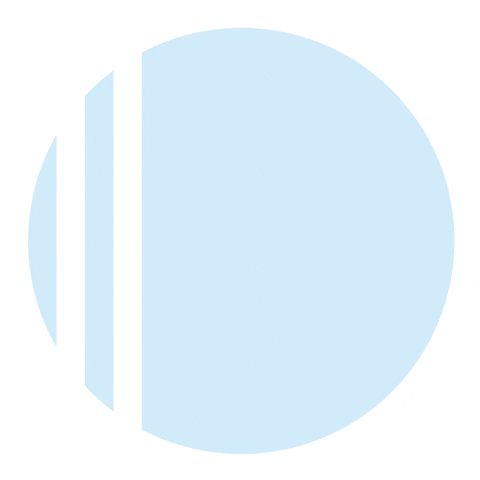 From here, you can see - no matter what kind of property you rent out, either high-rise or landed, people will still want to stay in City X's location.
With such high demand in location City X, it just doesn't make sense if you rent out a house in City W.
You wouldn't get the return you're dreaming of. In fact, you'll lose up to thousands of ringgit for sure.
So, as you can see, choosing your rental location can really be a ringgit-worthy game changer.
Also, besides the two important aspects, make sure your properties are rental-ready.
Make efforts to decorate the rooms and houses you're renting out.
Want a great, budget-saving tip? Get all necessary home decor items at your nearest eco-shops or RM2 stores. Trust me, everything you need is there.
via diydarlin.co
And instead of losing thousands of ringgit, you won't believe how many more you'll get in return.
Yup, by just spending a few ringgits on room decor.
"Nahhh, room decor isn't that important."
If you think so, well then, don't be surprised when your tenants don't last long.
Just so you know, in Malaysia, the rental business is a competitive game. Other landlords are aggressively making their moves.
Try searching for any rental rooms in your location now.
You'll see how the rental properties with most furnishings and deco get most inquiries from prospective tenants.
So, if you don't step up your decorating game, be ready to say bye-bye to your precious tenants.
2. Market Your Rental Property
How do you market and advertise your property nowadays?
This is the question you MUST ask yourself if you're not getting any tenants.
If you're still on the pages on klassifieds in the local newspaper, I insist you stop. As in now. Stop it now.
No matter what type of properties you're renting out; houses, condos, rooms, offices, co-living spaces, people nowadays do not flip the pages of classifieds to find them anymore.
The same goes for your efforts of printing out your ads as posters or banners - that's extremely outdated today, especially if you're targeting urban areas such as KL and Selangor.
I know most of you landlords have adapted well to the ways of technology. Keep up the good work!
For those who don't have their own Facebook page (for your rental properties), that's a start for you.
Most social media platforms are the new "newspaper" today.
So, bring all of your ads online - promote them on Instagram, Twitter, TikTok, and Facebook.
Join all possible communities, groups, or rooms that are curated specially for real estate and rental properties.
Unsure of starting everything alone? Get a team.
Here are a few quick tips on how you can get your own marketing team:
1. Family members
- If any of them know the current marketing trends, seek help
2. Volunteers
- Ask for volunteers to assist (there are many digital volunteers you can find today)
3. Interns
- Seek interns that specialize in business, marketing, and advertising
4. Your own in-house marketing team
- Hire professionals that are expert in digital marketing
Once you've got your own marketing team, you'll definitely get a lot of leads - way much than before.
Yup, the moral of the story is to keep updated with the latest digital marketing trends. Why? Because that's the most effective way to get potential clients today.
Well, we have the marketing part sorted out. But what if you're unable to manage your property hands-on?
Let's say you live in Pahang but you have several rental rooms in Kuala Lumpur, Selangor, and Melaka. How should you manage?
Besides getting some help from your family or friends to take care of things for you, try getting a property manager.
"A

property manager

is a

qualified professional

who is competent and experienced in the management and maintenance of buildings."

- Wong Kok Soo,

Burgess Rawson (Malaysia)
Managing properties can undeniably be burdensome at some point. So, having a property manager who can supervise and handle your rental properties for you can be the answer you're looking for.
If having others do the job for you sounds like a great idea, consider getting a property manager. So, how does it work?
Do you need a property manager for every single rental property you own? Nope, that's not necessary.
Principally, a full-fledged property manager focuses on optimizing the returns on the property. In other words, on your behalf, a property manager will:
Ensure contracts and bills are signed properly and paid on time

Report on the monthly cash flow, income, expenditure, and overall operation of the property

Inform the progress on the upkeep of the property - maintenance, electrical support, current state of property
So, shortly, a property manager will manage and assemble all facts and figures pertaining to your properties, handling the administration part.