Renting A Room During the WFH Culture (5 Secrets to Keep You Away from Stress!)
Today, WFH is no longer an alien term. As we've gone through isolation and a series of MCO (Movement Control Order) since March 2020, we have no choice but to adapt to this new suppressive lifestyle.
As our lifestyles take a new turn, it's fair to say that going to class online and working from home has become our new culture. People are now sharing their strategies and tips on what are the best methods and realistic advices when working from home.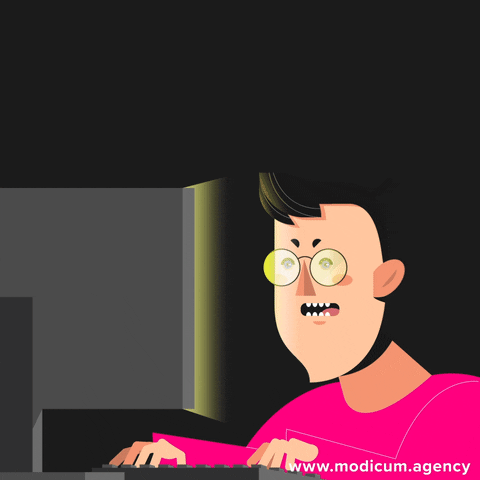 We have also seen a lot of cases where WFH drives everyone up the wall since home sweet home is certainly not the most practical place to work. Students have also been struggling learning at home as their responsibilities are divided into two; one as a child and another, as a student. That is extremely hard - they have to do chores here and then (which apply to mothers too!)
So inconvenient, I know. I do feel you.
COVID-19 impacted the lives of so many people and the same goes for our local industries. Many industries were hit by the pandemic's after-effects, including the rental market.
Today, we'll be doing a news commentary on how the WFH culture today uplifts the Malaysian rental market and why renting during the WFH culture is most ideal:
WFH Culture Pushes Workers to Rent Instead
News excerpt from The Malaysian Reserve
Today, we'll go through this news excerpt by Malaysian Reserve, with the headline "WFH culture pushes workers to rent instead".
In this article, the current changes brought by the pandemic are highlighted, particularly the emerging work from home (WFH) culture. The issue is then linked with the Malaysian rental condition. Some of the most crucial points of this news article include:
1. The fact that remote working shifts people's lifestyles
2. How pandemic impacts people financially, which took a toll on individuals' property demands
3. The root cause of overhang properties (oversupply + unaffordability)
4. The future insights of the Malaysian property industry
However, in this commentary, I won't make critical notes on each and every point mentioned in the news article - nope.
The focus will be on how you, (yes, the one who is reading this blog), can benefit from all that's happening. What is it for you and how can you turn things to go your way?
No way, is that even possible? Yes IT IS - I mean, if only you read until the end. So, let's see how the link between WFH culture and the Malaysian rental market got anything to do with you.
The Bright Side (& Hidden Secrets) of the WFH Culture
Stop right there.
Before you even think to bounce off this page, here's why this is important - people now don't realize how discussions like this are crucial. It provides the answers, explanations, and justifications you need before making any decision.
So, let's dive right into the topic - why it's most ideal to rent a room during the WFH culture.
1. The Liberty of Flexibility in Working
(The GIF is only for entertainment purposes)
I mean, tell me if the GIF is not funny.
However, that's not the kind of flexibility I want to talk about.
Apart from the freedom you have when working remotely (no more formal wear and sitting straight for 10 hours), the WFH culture creates a pattern of unlimited flexibility.
In particular, the WFH norm unfolds the liberty for you to work at different places, rather than one.
Let's just think about it.
People who have been working 10 - 20 years ago (like our parents) will definitely have their own house. Thanks to their jobs (which are not remote), they had to get their own house.
Yet, committing to one house can be hard especially if you're not ready to settle down.
Let's say you're still young at heart, adventurous, and love exploring new things, would you pick a location and buy a house there?
I don't think so.
Especially today, the younger generations of Malaysia are widely introduced to the concept of gig economy, self-employment, and freelancing. In fact, people are favouring freelance jobs over permanent roles nowadays.
Yup, more Malaysians prefer freelance jobs today. Due to this shift in the pattern of the profession, more and more people like to hop from one location to another.
So, thanks to the WFH culture, you don't only get the flexibility in working at home but you also get to enjoy the liberty of trying out different jobs. It's a great fit especially for those who love works that are contract-based or you're full-time freelancers.
How does this culture help the rental market though?
Well, for someone who is always on the go, going places, and trying out jobs, they never stick to a place. How do these people live? By renting of course!
Companies that are project-based exercise this culture a lot too - have to always jump from one location to another, it is most ideal to rent, instead of buying an entire house. And that, is how this culture helps to boost our rental market.
How does that have anything to do with you? On the bright side, if you're not ready to commit to a house and be a homebuyer yet, you won't have to! You can also get contract jobs if you don't like sticking to one organization and just rent a room anywhere you like.
2. Uncertainty of Current Condition
It was also mentioned how uncertain things have now become, all due to the outbreak.
As seen in the past year, this lingering unsettling feeling has pressured many industries, including the property market. Since physical meetings and personal encounters are highly frowned upon today (in Malaysia), people don't do physical viewings anymore.
Due to that, property listings have scaled down today, if you notice.
So, if the current uncertain situation bugs you to decide in purchasing your own home and you don't know if you should settle down or not, you might want to hold that thought.
However, if you're in rush to find your own home at the present time, I suggest renting a room at the time being. This can help to fix the rental condition and you can save yourself from the regret of not getting your dream home.
Unless you think seeing your dream house through the lenses of a smartphone is enough to seal the deal, you may want to just hold up and rent awhile.
Besides, the WFH culture is no doubt, shifting millennials' lifestyles and mindsets.
Today's generation of youth who just starting their first jobs, tend to sign up for long-term rentals that purchasing their own house. Plus, many of them might not be able to pull off the house's downpayment and let alone the monthly fees.
The pattern of this rental lifestyle is all due to fresh grads' low basic salaries and the present uncertainties aren't helping things to get better. So, in a way, the current condition shapes millennials to be capricious and flexible, which is why they don't really mind renting here and there.
3. Return of Job Opportunities
What else came before the WFH culture? Yep, sacking and firing of many innocent lives.
Things get tough and such circumstance is totally understandable - I mean, such drastic measures would not be taken if things are going well. But we still have the brighter side of the story, which comes after that, is the WFH culture.
As the world has gone digital, job opportunities continue to rise, despite the number of dismissals and layoffs.
And although the current job market is claimed to be the worst in decades, job offers and vacancies remain to appear.
Clearly, lockdown does not stop CEOs from offering jobs.
Now, we cannot deny how fresh graduates are aggressively applying for work.
Though many are staying at home due to the WFH mode, half of these new professionals are starting to rent rooms and houses.
Why? Well, we do have to go back to our offices once the quarantine orders are lifted, don't we?
4. The Dying Need for Personal Space