Cheapest Room Rental in KLCC, Kuala Lumpur (3 Tips to Live Without Any Debts!)
Looking for a cheap room to rent in Kuala Lumpur? Or you been looking for a room to rent near KLCC?
If you are, you'll love this new guide.
This is the ultimate guide to find the cheapest room rental in KLCC, Kuala Lumpur. The 3 tips include:

1. 3 Criteria of the Perfect Rental Room
2. Rent Near Your Workplace
3. Do Your Maths & Save More (While Renting)


1. 3 Criteria of the Perfect Rental Room in KL
The perfect room rental - how do we find this in Kuala Lumpur? Well, here's a GREAT way for you to try as a start.
Eye out for these 3 criteria in the rental rooms:
1) Landlord/rental agency
The rental operators must be experienced - at least 5 years of experience.
What's wrong with newbie landlords or rental agencies?
To be frank, nothing's wrong with them. HOWEVER, people with experiences tend to give you a better service.
Sometimes, a rookie landlord can overlook a lot of things when he first rented out his property, especially accidental landlords.
So, when it comes to maintenance-related issues, you may have to cough up your own money.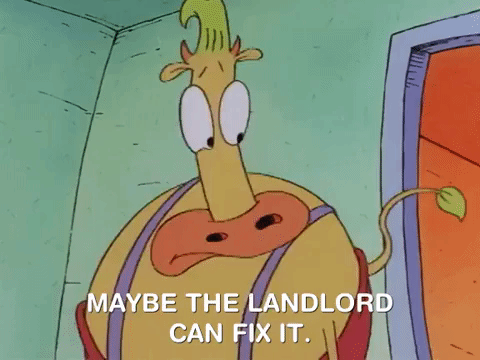 Rental agencies, on the other hand, may serve you better even if they're new.
Why?
Well, it takes a lot to set up a business.
These firms must already know the complex process and procedure of providing a rental business.
They would have lawyers and property experts/consultants by their side the moment they started to establish their rental business.
So, avoid newbie agencies for the best renting experience. Look for experts instead.
2) Residential house/building
The age of the house or room you want to rent must be considered too. Yes, it's actually important.
The building or residence must be established.
What does that mean? Well, it must be not too new or too old. Still, it heavily depends on the case.
Most of the time, people are happy to get new things, including new rental units.
Yup, being the first tenants to score a brand new house or rental room is amazingly satisfying. BUT, it's not going to be forever fun and dandy.
A lot of new rental rooms and houses can be problematic - sometimes, the electricity crashes, a few amenities or appliances aren't installed properly and water issues.
Yup, these situations usually happen in a new rental house.
How about old houses or rental units? Well, these are the worst-case scenario.
Buildings like condo and apartments that are over 15 years old can be very annoying to a lot of people. The buildings are usually in a run-down state and poorly maintained.
So, avoid all these if you want to have the best room renting experience.
Here's a list of what you can do to make sure the rental room or house is perfect:
3) Exact room condition
The third and final criteria to your perfect rental room is this - seeing the exact room condition.
Yes, you must have access to this before signing any rental agreements. If you're renting a partially furnished room, keep tabs on what amenities are provided.
If you want to move in with your own furniture, it's best to get an empty room so you can decorate the room any way you like!
Still, you must witness the exact room condition with your eyes first.
Here are some things you shouldn't do in a room or house viewing:
Don't be late - property agents' schedules are usually packed

Don't bring your kids/pets - it's best for the maximum viewing experience

Don't keep your mouth shut - ask as many questions as you can

Don't negotiate the pricing while you're in the house

Don't make any rash decisions
2. Rent a Room Near Your Workplace
Sometimes, finding an affordable room to rent near KLCC, KL Sentral, or Kuala Lumpur isn't as easy as you thought it would be.
A lot of people want to rent as near to their workplace as possible. I would too.
"Renting close to your office is great. This

not only reduces commute time

but also

saves the environment from pollution

and helps you

reduce your carbon footprint

."
But then, the price of these room rentals is not cheap. The rate per room in KLCC might be up to RM1800+ (studio) and that still does not include security deposits.
So, if you're looking for a studio apartment for rent in KL with the range of RM500 budget, you'll be disappointed.
Then, what can you do?
Here's a great alternative - live 1 station away from your office.
Instead of living right in front of your workplace, look for any nearby rental rooms - those that are highly connected to public transport such as KTM, LRT, and MRT.
What are some room rentals near KLCC in Kuala Lumpur? Here are a few:
Desa Kudalari (4 mins to KLCC)

Vista Damai (3 mins to KLCC)

Fahrenheit 88, Bukit Bintang (5 mins to KLCC)

Chow Kit (5 mins to KLCC)

Jalan Sultan Ismail (6 mins to KLCC)
So, instead of spending almost RM2000 on a studio or a rental room in KL, you can always stay 1 station away from your office and get a small room to rent nearby.
Another helpful tip for you to get the best room rental in Malaysia is to do a bit of market research.
What does that even mean?
Well, before renting and moving to another place, everyone has their own budget.
"A great way to analyze a room's rental rate is by making a wise comparison.

Compare the

rental price per square foot (PSF)

of rental rooms

in your chosen area."
Before typing 'room for rent in kl without deposit' or 'small room for rent near me' in your Google search box, check your wallet first.
How much you can spend on a room rental every month? Is it RM400, RM600, or RM800?
That question alone is not enough. You must also see:
The location - is it an urban hotspot or a rural district?

The furnishings - do you want an empty room or a fully furnished room?

Nearby facility - do you need to be near public transport or a shopping mall?
Then, calculate the total of additional fees (other than the rent):
Utility bills + air-conditioner

Maintenance fees

Cleaning fee

Deposit

Parking fee

Tenancy agreement fees

Guarantor fee

Other additional fees
Yup, there's a lot of things to count.
Another way to do your market price research is by observing rental prices. Yup, quite easy.
How does it work?
Try searching for any type of room on Google. Let's try "studio room for rent in KL".
Now, after getting the results, try to click a few websites and just scroll through. See how much is the rental price for each studio unit.
Feel free